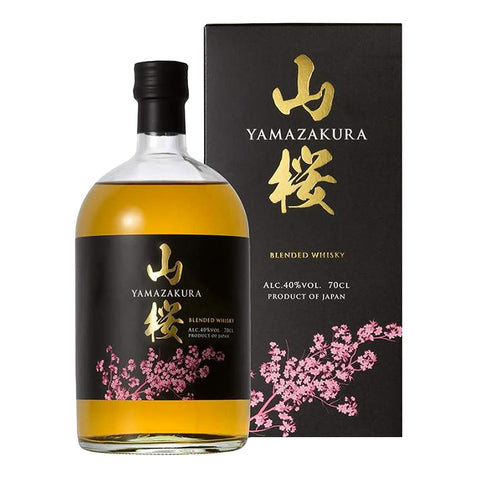 Yamazakura Japanese Blended Whisky
Produced by the Sasanokawa Shuzo company, back in 1765, who were already known for producing top quality sake and schochu. This whisky has a rather romantic name, a portmanteau of the words Yama (mountain) and Sakura (cherry tree), so the title of this dram conjures up a peaceful scene of the Japanese landscape, shown on the bottle's label.
Tasting Notes
A gold color with amber reflections blended whisky from Japan. Made from a combination of four carefully selected malt and grain whiskeys and aged in American oak barrels that have previously contained bourbon.
It has notes of Orange blossom and malt on the nose, caramelized almonds, biscuit, vanilla and smoked plums on the palate and a Long finish with hints of orange marmalade and sweet spices.
Country: Japan
ABV: 40%