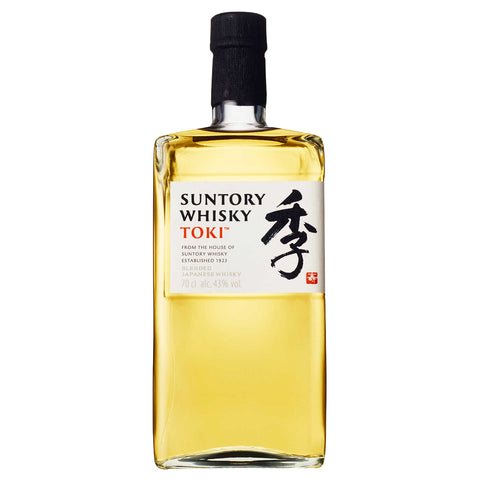 Suntory Toki Blended Japanese Whisky
Inspired by that interaction, House of Suntory's Toki whiskey brings together old and new, Suntory's proud heritage and innovative spirit, to create a pioneering and timeless blend. This is a blended whisky from Suntory's three distilleries; Yamazaki, Hakushu and Chita. Toki has a different composition to another Suntory blend, Hibiki, as its main components are Hakashu single malt and Chita grain whisky. It should work really well in a highball.
Fun fact: 'Toki' means 'time' in Japanese.
Tasting Notes
On the nose, soft orchard fruits and thyme honey are joined by a helping of peppermint in the backdrop. More green apple on the palate leads along bright citrus notes from pink grapefruit. Bitter herbs, toasted almonds and vanilla oak linger underneath. White pepper and ginger add spice to the finish.
Country: Japan
ABV: 43%