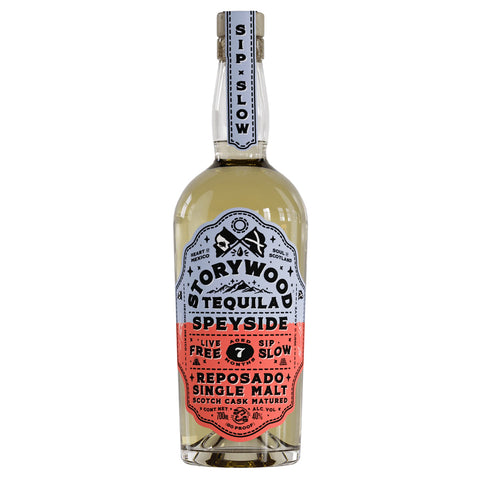 Storywood Speyside 7 Reposado
Their mission is to bring new flavors to tequila through oak. By working with distilleries, wineries, and cooperages from around the world to hunt for the freshest casks that can they get their hands on.
The rebellious Speyside 7 takes a torch to tradition. Born in Mexico and raised over 7 months in Scottish Speyside whisky barrels, it's a tantalizingly two-sided tequila. Caramel, subtly oaky with hints of vanilla and honey on an earthy, lowland agave base, it's the best of both worlds.
Tasting Notes
Caramel, oak, vanilla and honey on an earthy agave base. Can be served with ginger Beer, Coca Cola, or Irn Bru. Served in a tall glass with ice and a lime wedge!
Country: Mexico
ABV: 40%