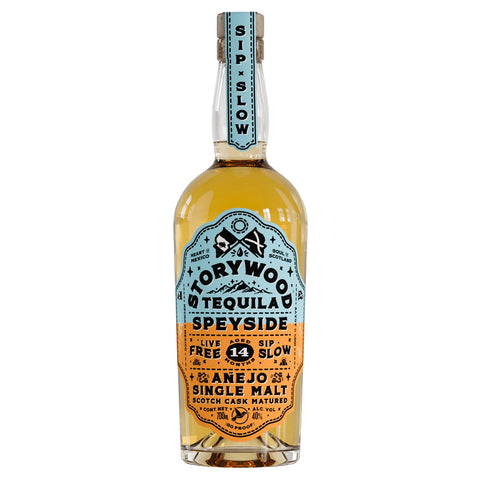 Storywood Speyside 14 Anejo
Their mission is to bring new flavours to tequila through oak. By working with distilleries, wineries, and cooperages from around the world to hunt for the freshest casks that can they get their hands on. With their master distiller Luis using his craft of creating the finest 100% agave liquid married with Michael's experience and understanding of flavour through oak ageing. Together they have created some of the finest award-winning tequilas you will ever taste.
Born in Mexico and raised over 14 months in single malt Scotch whisky barrels. Our adventurous Añejo is a tantalizingly two-sided tequila. Hiding in every deep amber dram are notes of toasted oak, roasted nuts and treacle toffee.
Tasting Notes
Toasted oak, roasted nuts and treacle toffee. Best served, neat, on ice, or in an Old Fashioned.
Country: Mexico
ABV: 40%