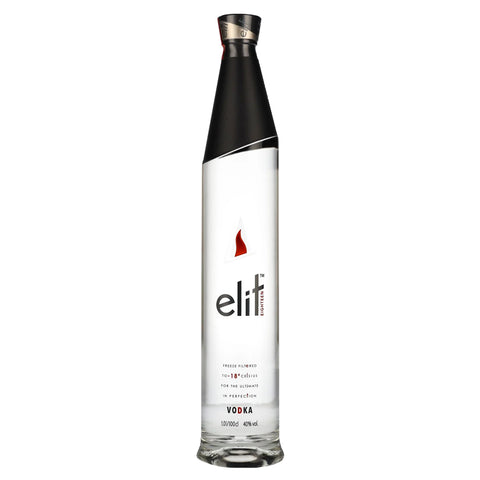 Stoli Elit Eighteen Vodka
Stolichnaya Elit is a noble vodka produced to create a new definition of the extraordinary. Characteristic of the Russian vodka tradition, Stolichnaya pursues perfection in terms of production and enjoyment, combining centuries-old traditions and modern technical production capabilities. This vodka is certainly something very special.
The Eighteen edition is Freeze-filtered at -18°C for the ultimate in vodka perfection.
Pushing the limits of what vodka can be.