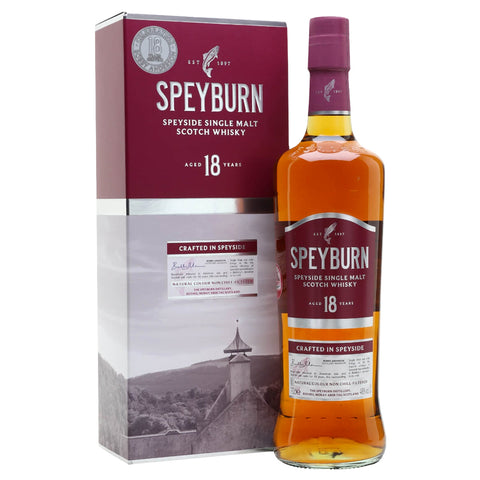 Speyburn 18 Year Single Malt Scotch Whisky
Beautifully matured in American oak and Spanish oak casks for 18 years, this outstanding Single Malt not only brings to life the natural vibrancy of Speyside but embodies a distillery's devotion to its craft.
Tasting Notes
This Dark golden whisky is brimming with notes of sweet toffee, sugared almonds and chunky tropical fruit. On the palate hints of caramelised sugar and candied apples give way to a very slight honeyed smokiness. Creamy dark chocolate, toffee, a gently oak spiciness and a touch of citrus give way to a long, slightly smoky finish with an enticing bittersweet edge.
Country: Speyside, Scotland
ABV: 46%