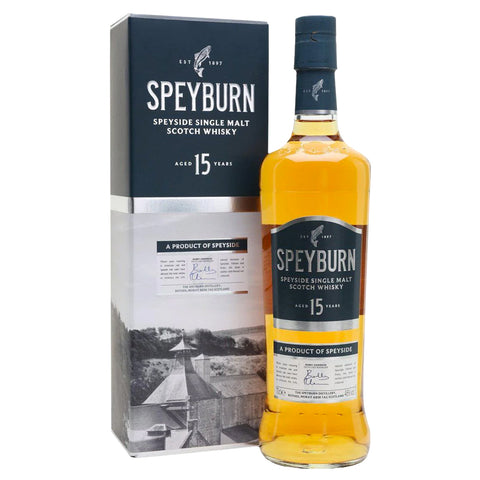 Speyburn 15 Year Single Malt Scotch Whisky
Fifteen years spent maturing in the finest American oak and Spanish oak casks, surrounded by fresh, fragrant air and rich woodland, this golden liquid has aged gently, nurtured by the soft, local elements. Then, without chill filtering or colouring, we bottle it, capturing the essence of the region.
Tasting Notes
Amber with gold highlights. Dark chocolate, raisins, vanilla, orange, and spicy notes on the nose. This full-bodied and complex dram is bursting with notes of velvety chocolate, sweet toffee and citrus fruits. The creamy finish is warm, spicy and long-lasting.
Country: Speyside, Scotland
ABV: 46%