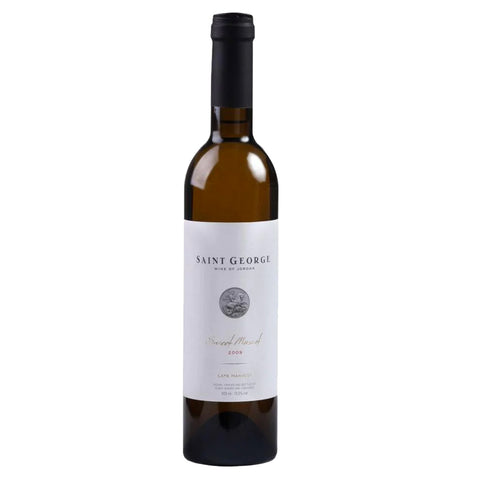 Saint George Sweet Muscat 2018
This wine is a feast on to itself. The Muscat grape is the world's oldest known grape variety. Its history is disputed but evidence shows that it originated in the Arabian Peninsula. No doubt a Roman soldier or Phoenician trader brought it through Italy into Roman France. This Muscat is a late harvest wine which results in a high alcohol but also high sugar content. Muscat is the only grape to produce wine with the same aroma as the grape itself. Sweet Muscats have a classic rich, nose of dried fruits, raisins and oranges. This strong perfume prompted the Roman author Pliny, in his "Natural History," to declare it "the grape of the bees".
Tasting Notes
Beautifully bright golden color, clear with an aromatic nose of typical musk, honeysuckle and fruit paste (apricot, yellow peach, pineapple). Round and bold on the palate with a nice viscosity, it shows aromas of passion fruit, sweet gingerbread a long-lasting honey finish.
Food Pairing
Sweets sweets sweets! Arabic dessert such as knafeh or qatayef, but also try it an apple pie or pear tart.
Country: Jordan