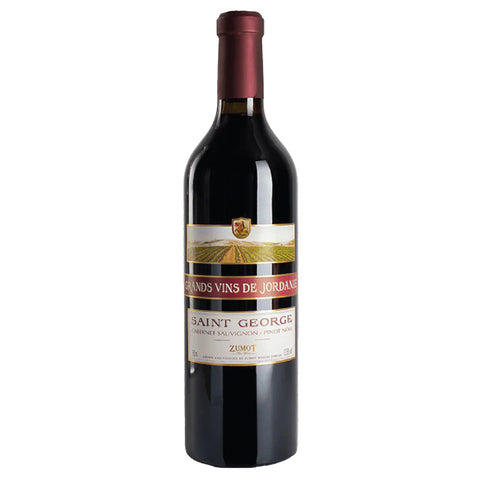 Saint George Pinot Noir - Cabernet Sauvignon Grands Vins De Jordanie 2017
This unlikely blend produces an easy going, easy pairing wine that brings together Cabernet's fruitiness and the Pinot Noir's complexity.
Tasting Notes
This blend is a deep garnet color with purplish hues. It opens with ripe berries, blackberry, plum and blackcurrant aromas. It has a beautiful body with supple tannins and hints of cedar wood.
Food Pairing
A great pairing for Jordanian and Palestine cuisine such as stuffed eggplant and chicken with caramelized onions and sumac (musakhan).
Country: Jordan