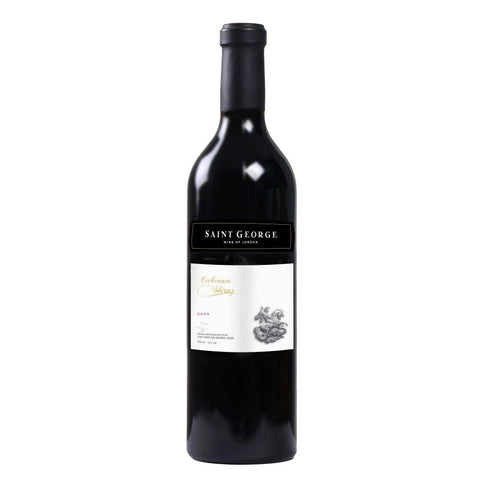 Saint George Cabernet - Shiraz 2016
Despite the ancient history of this land - the fertile crescent is the cradle of Vitis Vinifera (the wine producing grape) - Jordan had lost much of that tradition and locals had been making wine at home with table grapes. In order to produce quality wines that speak of this place, the Zumot family had to start from the ground up, planting more than 34 different noble grape varieties. This blend of Shiraz and Cabernet Sauvignon, two varieties that have thrived, is a testament to the relentless effort and care given to these vines.
Tasting Notes
The deep garnet color of this wine is a promise of depth and complexity. It has an aromatic nose of wild black berries, jammy black plum complemented by baking spice and liquorice. It develops toffee aromas and caramel after a few minutes in the glass. On the palate it is juicy and fruity that develops spiciness and supple tannins.
Food Pairing
Barbecue pork ribs, strong cheeses, smoked meats.
Country: Jordan