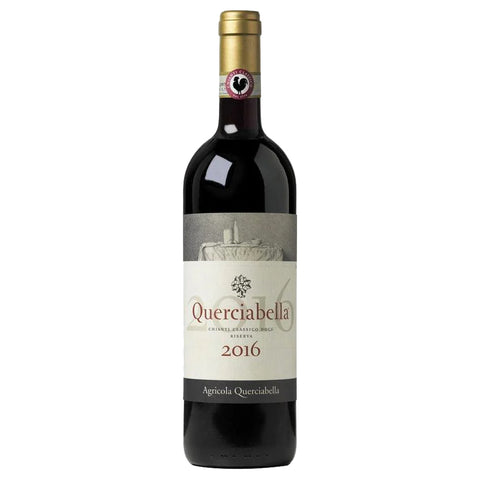 Querciabella Chianti Classico Riserva 2016
Giuseppe (Pepito) Castiglioni, an industrial entrepreneur and lifelong wine lover bought a single hectare of a vineyard on a Tuscan hillside and set about creating an estate that now spans the breadth of the region. The name Querciabella means "Beautiful Oaks" as the vineyards in Ruffoli and Radda are surrounded by wonderful oak trees. Querciabella's commitment to creating extraordinary wines, without causing harm or disrupting the delicate balance of nature, will not waiver. It is this commitment that makes their wines as lively and beautiful as their land, and it is how they will continue to innovate and to inspire for decades to come. But the real secret is in the soil, the very same from which grow the mightiest of oaks.
Querciabella Riserva is the optimal result of the estate's commitment to site selection. A superior Chianti Classico, where the nuances of each vineyard meld harmoniously in a uniquely faceted expression of Sangiovese.
Tasting Notes
A beautiful balancing act of crisp, inviting acidity, pure varietal fruit flavor and character deriving from sourcing the grapes from top sites in three of the denomination's best sub-zones. A wine and food lovers' delight.
Food Pairing
Querciabella is a perfect food wine, pairing naturally with all sorts of Mediterranean cuisine and beyond. It is best enjoyed alongside flavors of tomato and olive oil and doesn't fear coming close to herbs and spices.
Country: Tuscany - Italy