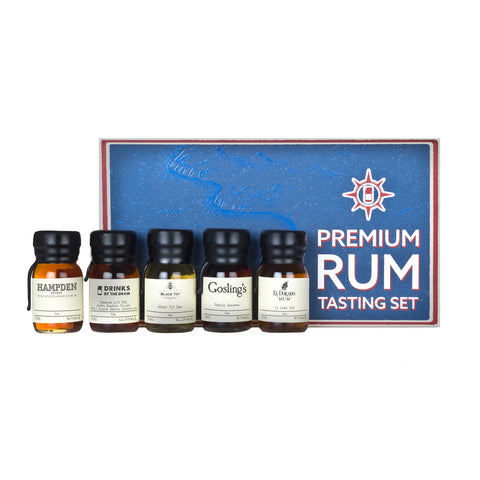 Premium Rum 5 Dram Tasting Set
We can all agree that rum is lovely. That's for sure. Just imagine how lovely premium rum would be! Well my friend, imagine no longer! Buy this tasting set, and find out for yourself.
This set includes 15cl:
Rumbullionl XO 15 Year, Diamond TBRC 14 Year, Zacapa Centenario Sistema Solera 23 Year, Plantation Xaymaca Special Dry, and Angostura 15 Year "1787".
ABV: 45%
Country: Mixed