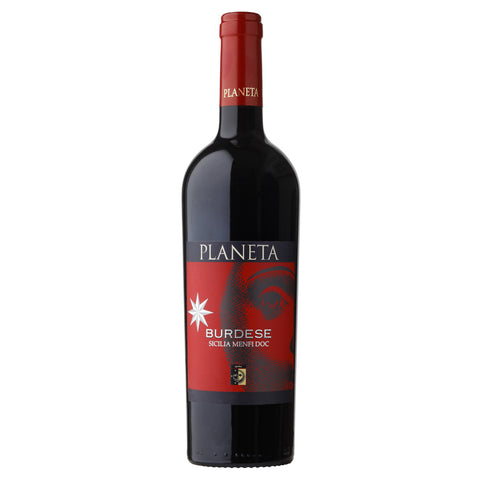 Planeta Burdese 2015
For five centuries and seventeen generations, the Planeta family has been involved in the Sicilian agricultural sector. Their work on the island has contributed to the revitalization of Sicilian winemaking, now one of the most dynamic and sought-after viticultural regions in the world.
Made from a selection of the best grapes in Planeta's vineyards, in local dialect Burdese means from Bordeaux and recalls the classic grapes of Cabernet Sauvignon and Cabernet Franc. This is a red wine of great density, structure and balance, produced in limited quantities from selected vineyards. Burdese is a great wine for aging which offers a complexity of aromas and flavours, known as fruit of the Sicilian sun.
Tasting Notes
A powerful, ruby red concentration. On the palate ripe, very dense, and rich fruit. The flavors are those of bilberry and preserved sour cherries mixed with leather which gradually develop to intense aromas of cherry, cocoa, iodine and rosemary. Structured on a dense and important tannin texture balanced by a decisive alcoholic content.
Food Pairing
A wine with attitude, decisive and energetic enough to be enjoyed on its own or matched with something just as strong and full of character such as casseroles or game. For a vegetarian alternative, try grilled radicchio with mature cheese or caramelized roast onions.
Grape Variety: Cabernet Sauvignon, Cabernet Franc

Country: Sicily - Italy