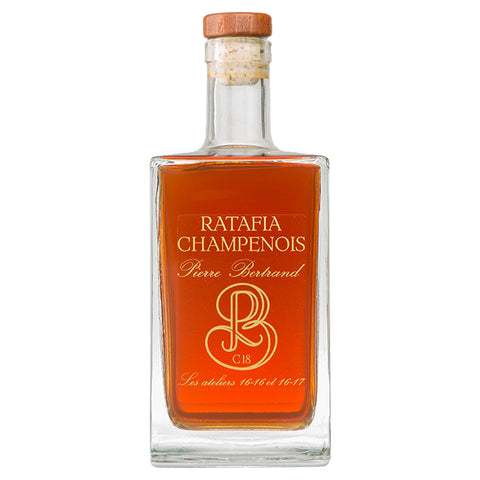 Pierre Bertrand Ratafia Issu de Chardonnay
The Maison Pierre Bertrand is located in Cumières, 2 kilometers from the Abbey of Hautvillers where the monk Dom Pérignon lived. Pierre Bertrand inherited a small area of vines from his grandmother, at the same time, he was employed by a winegrower, a passionate producer, who taught him how to make Champagne wine. In 1946 his passion for the product of the vine led him to develop an exceptional Champagne in the pure respect of Champagne traditions. The family carries on this tradition as one of the sought after small grower champagnes.
Tasting Notes
Ratafia is a grape based spirit, which gives a new way to talk about the terroir of Champagne, and the distinct taste reflects the minerality, elegance and balance of the region. The distillation occurs in artisanal micro-barrels.
Food Pairing
Enjoy chilled, as an aperitif, or paired with melon or foie gras.
Country: Champagne - France