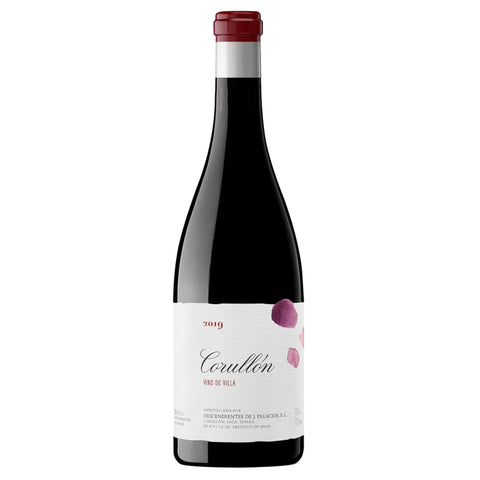 Palacios Villa de Corullon 2019
The Palacios project was set apart from the others for various reasons: it actively searched for old vines located in steep slopes at high altitude in the vicinity of Corullón and applied vinification techniques that were less focused on extraction and more on highlighting terroir personality. Additionally, Ricardo is one of the first producers in Spain to farm his own vineyards following biodynamic principles.
With its monastic past, its location right in the heart of the Camino de Santiago (The Way of St James), and a considerable amount of old vines perched on steep slopes, the Bierzo area must have felt like a small Atlantic Priorat to Álvaro Palacios. It has all the ingredients to produce Burgundy-style wines.
Palacios' constellation of plots that produce this wine expands beyond the steep hillsides around Corullón. Vineyards the oldest geology in Europe. Mencía vines, with 50, 75 and even 120 years of age, bury their roots in slate soils. Grapes are selected to make an amiable, lively wine that brings together and reconciles different elevations, aromas and influences.
Tasting Notes
The wine has fantastic acidity and a rainwater edge which combines perfectly with notes of gentle spice and harmonious oak. Elegant yet supported with a backbone of fruit. Light as a feather, pretty, fresh and crunchy, this is a brilliant Corullón.
Food Pairing
Game and braised meats, mushroom dishes and pasta with red sauces.
Grape Variety: Mencia

Country: Bierzo - Spain