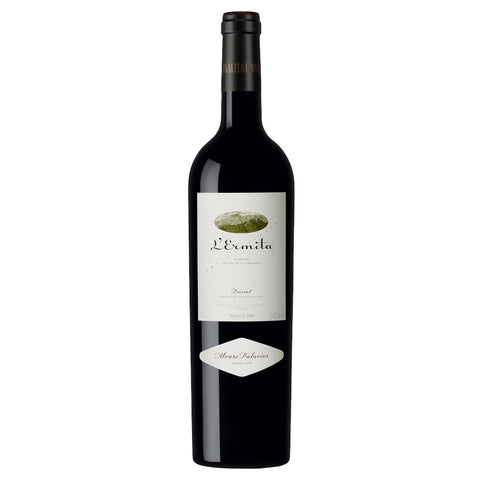 Palacios L'Ermita 2019
Alvaro Palacios is a wine producer most famous for its Garnacha-based wines from Priorat. Established in 1990 by Alvaro Palacios himself, the winery has been forefront of Priorat's rise to fame as one of Spain's most prestigious wine regions.

After spending time working at Petrus in Pomerol, he bought his own vineyard in the then obscure region of Priorat, where the steep, slate-based hillsides covered in gnarled bush vines had been forgotten about in the second half of the 20th Century. Palacios soon grew his estate and now owns several vineyards in the area, often considered in the same league as Dominio de Pingus or Vega Sicilia.
Priorat's most famous wine, and one of Spain's greatest and most coveted. The wine exudes emotion and class from the legendary Alvaro Palacios. The grapes come from a shaded amphitheatre at the feet of Nuestra Señora de la Consolación shrine, in the heart of historic Priorat. A harmonious, intimate and grandiose landscape. Its steep, northeast-facing slopes accommodate 1.45 hectares planted in 1939 to the region's top variety, Garnacha. Vines emerge from cold, beautiful green slate soils.
Tasting Notes
So perfumed with violets, lavender and purple fruit, as well as slate. Full-bodied with tight, polished tannins that are layered and compact at the same time. Chewy, yet refined. Superb finesse and precision.
Food Pairing
White meat, Grilled lamb, Game birds
Grape Variety: Grenache
Country: Priorat - Spain