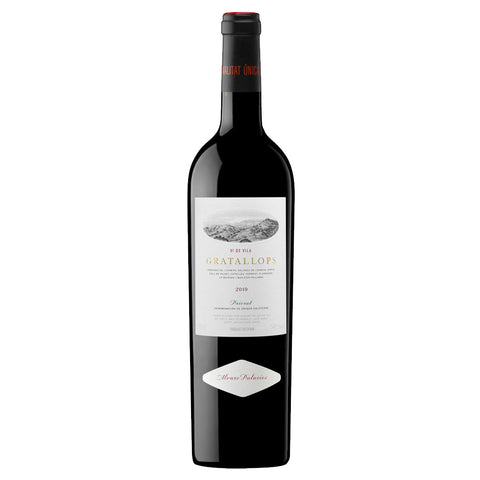 Palacios Gratallops 2019
Alvaro Palacios is a wine producer most famous for its Garnacha-based wines from Priorat. Established in 1990 by Alvaro Palacios himself, the winery has been forefront of Priorat's rise to fame as one of Spain's most prestigious wine regions.

After spending time working at Petrus in Pomerol, he bought his own vineyard in the then obscure region of Priorat, where the steep, slate-based hillsides covered in gnarled bush vines had been forgotten about in the second half of the 20th Century. Palacios soon grew his estate and now owns several vineyards in the area, often considered in the same league as Dominio de Pingus or Vega Sicilia.
The sense of location is emphasized with this wine, which bears the village name. This wine is Alvaro Palacios' tribute to the traditional viticulture practiced in the vineyards of Gratallops in Priorat, with their traditional field blends.
Tasting Notes
A refined and beautiful red with blackberry and light chocolate aromas and flavors. Full-bodied, yet tight and polished. Linear, fine and dynamic at the end. Dried orange rind and dark fruit with stone at the finish. Please give this two or three years to soften.
Food Pairing
With its acid and structure, this is an excellent food wine. It can be paired with all kinds of meat. for a non-traditional pairing, try it with Korean barbeque or a rich fried rice.
Grape Variety: Grenache, Carignan

Country: Priorat - Spain