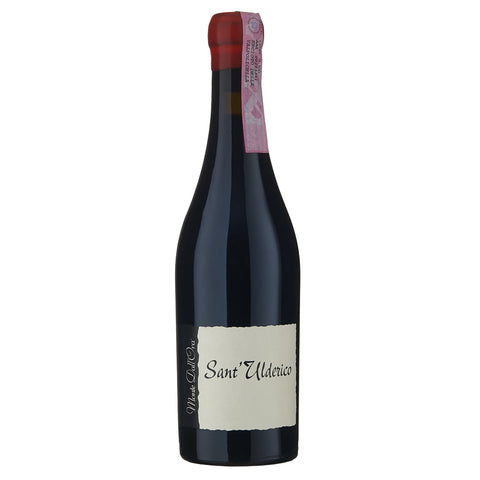 Monte Dall'Ora Recioto della Valoplicella Sant'Ulderico 2012
Located in the center of Valpolicella on one of the five ridges that descend the valley (which resemble the fingers of a hand), Monte Dall'Ora is the creation of Carlo Venturini and his wife Alessandra Zantedeschi. Both are from vignaioli families, but decided to start fresh with their own estate in 1995. At the time, the purchased terraces were in terrible condition and everything had to be rebuilt.
Instead of worrying about lower yields for higher concentration, Carlo prefers focusing his energy on balance in the vineyard: this essentially means promoting agricultural and natural biodiversity instead of just vine tending. Grass grows free, with cherry and olive trees complimenting the entirety of the vineyard. This work philosophy continues through the winemaking: "Finding the equilibrium in the vineyard brings balance in the cellar."
Tasting Notes
Intense ruby ​​red color. The nose shows great aromas of ripe fruit, plum, dried fruit and jam. In the mouth it reconfirms and accentuates the olfactory sensations with very fruity notes. Very well balanced wine between sweetness and acidity with excellent structure.
Food Pairing
While "Sant' Ulderico" is a dessert wine, you won't find it overly sweet and especially not cloying. It is exceptionally well balanced between sweetness and acidity with a superb structure that would be particularly suitable for pairing with desserts and particularly suitable with "dry" pastries or blue cheeses.
Grape Variety: Corvina, Rondinella, Molinara
Country: Veneto - Italy