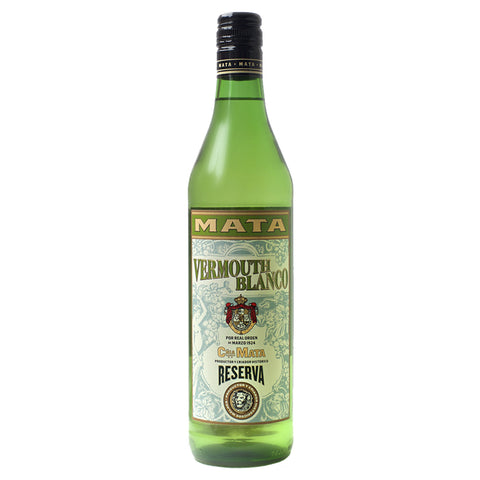 Mata Vermouth Blanco
Vinos Atlántico (previously CVA) was founded in 2002 with the purpose of uniting the winemaking heritage of Alberto Orte and Patrick Mata's families. Both of their families have been producing wine, independently, throughout Spain since the late 1800s. It currently produces wines in 18 different appellations within the Iberian Peninsula. Its fundamental mission is to discover new production areas, unique soils and to recover native varieties, always in search of great vineyard-sites that can produce consistently superior wines compared to neighboring vineyards.
Dating back to a family recipe from the early 1900s, Mata Blanco reflects the family heritage of generations of winemaking. Patrick Mata's ancestors have been producing this artisanal Spanish vermouth for well over a century, and developed the perfect recipe over time. Having sold the original winery in the 1970s in Malaga, Mata Vermouth is now made in the northern Spanish province of Bierzo. This vermouth falls under the category of what people now call "sipping vermouths".
Tasting Notes
While the exact blend is a secret, some of the dominant botanicals are star anise, saffron, mint and thyme. Mata Vermouth provides unique flavor, longstanding history and pedigree winemaking in every sip.
Food Pairing
This Vermouth is sweet, yet bitter, and perfect served over ice on its own with a wedge of orange.

Country: Bierzo - Spain