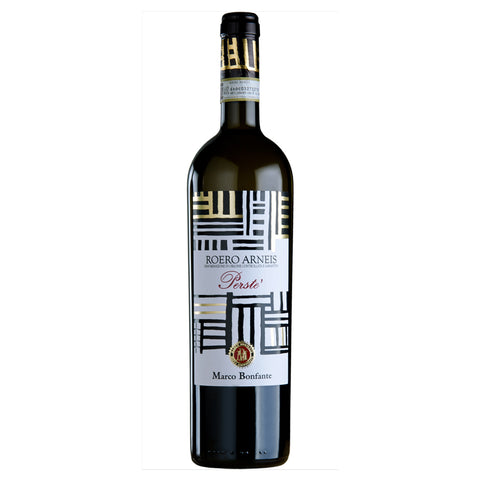 Marco Bonfante Perstè Roero Arneis Docg 2022
Roero is a small area on the left bank of the Tanaro river, in front of the production area of Barbaresco. A paper from 1478 stored in Canale testifies the presence of Arneis variety already in that time.
The name Perste', "Per Stefano" (For Stefano) is a welcome homage to Micaela's first son, who joined our family in 2014.