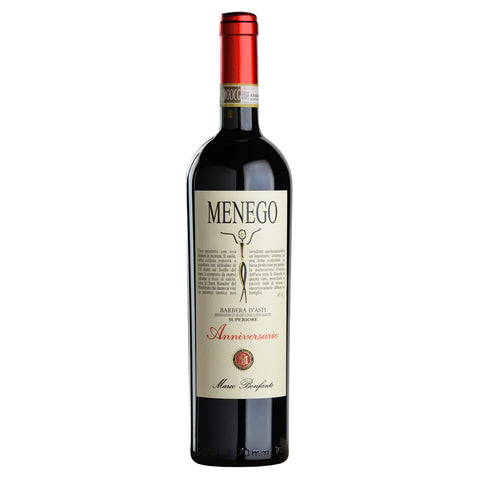 Marco Bonfante Menego Barbera d'Asti Docg Superiore 2019
This wine is the direct thread of the generation change in the Bonfante family. "Menego", in fact, was Domenico's nickname, Marco and Micaela's father, who passed away in 2000.
Marco and Micaela chose the grape variety they are more bound to, Barbera, and they decided to dedicate this wine to whom came before them at the guide of the winery. Influential, frank, firm but also pleasant and intense. "Menego" is today what Domenico was yesterday.