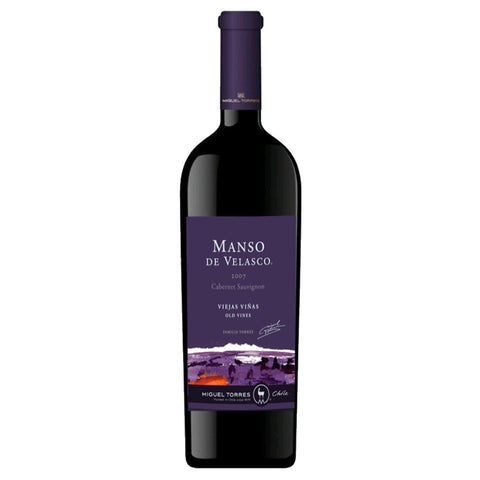 Manso de Velasco 2007
Miguel Torres is a Chilean wine producer with a portfolio spanning several regions and grape varieties.
Coming from 100-year-old vineyards, Critics have rated this as the best available among Curico Valley wines: the 2014 vintage was given a score of 93 by The Wine Advocate and the 2010 vintage was given a score of 90 by Wine Spectator.
Tasting Notes
Intense, dark ruby colour. Exquisite aroma with classical notes of wild fruit preserves, blackberries, and hints of leather. On the palate it has great elegance, with smooth tannins and a prolonged fruit and spicy aftertaste that finalises with notes of toasted bread.
Food Pairing
Beef & Venison
Awards
Tony Aspler's Cellar Book Canada
Descorchados 92 Points
Wine Guide 2011 Chile 91 Points
Grape Variety: Cabernet Sauvignon
Country: Chile