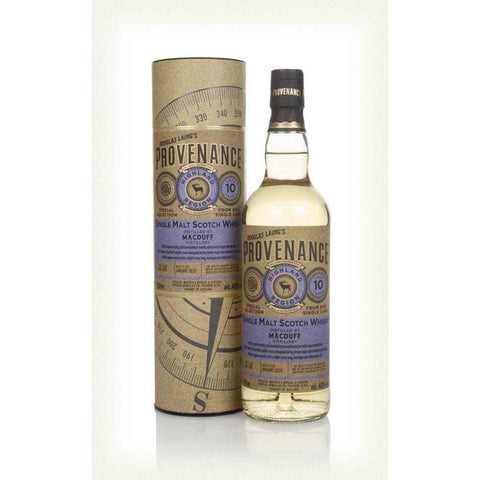 Macduff 10 Year 2009 Provenance Single Malt Scotch Whisky
A Provenance bottling of 10 year old Macduff single malt, distilled back in June 2009. After a decade of rest in a refill hogshead, this Highlander was bottled up by Douglas Laing at 46% ABV, with an outturn of 368 bottles. A creamy, subtly fruity expression here, folks. Good stuff, Macduff!
Tasting Notes
Nose: Vanilla custard, sponge cake, homemade strawberry jam and a soft hint of citrus oil.
Palate: Barley sugar sweeties, butterscotch, cocoa powder and red pepper flake.
Finish: A short but sweet finish of summer berry tart with whipped cream.
Country: Highland - Scotland
ABV: 46%