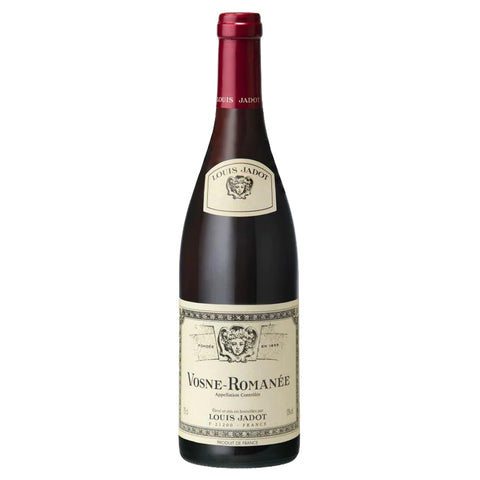 Louis Jadot Vosne-Romanée 2016
Maison Louis Jadot is one of the most trusted and revered wine houses in Burgundy's Côte d'Or. Frédéric Barnier, Jadot's esteemed winemaker, and his team balance tradition and technology, focusing on the purest expression of each wine's terroir. These principles of vinification take the lightest possible hand in winemaking, and produce the essence of fine Burgundy. Founded in 1859, the house now owns 528 acres of vineyards, including 280 acres of the Cote d'Or's most prestigious Premier and Grand Cru plots.
The Vosne Romanée vineyards are situated just to the north of Nuits-Saint-Georges and produce some of Burgundy's greatest Pinot Noirs. Widely considered the greatest of all Burgundy's villages, this wine is a classic Vosne-Romané; full-bodied and well-balanced.
Tasting Notes
Elegant and silky with great finesse and succulence, with a supple cherry mouth-feel and great balance, notably spicy aromas of mostly red and dark currant.
Food Pairing
This wine is perfect with roasts, game, red meat in sauce and most cheeses.
Grape Variety: Pinot Noir

Country: Burgundy - France