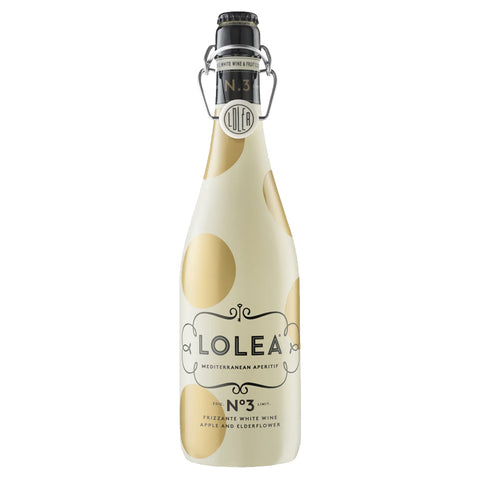 Lolea Nº3 Brut
Lolea Brut N. 3 is a unique concept of cocktail where the white wine Frizzante blends with the elder Flower and the wild apples to acquire fruity notes and dry subtleties. Indention of artisanal recipe produced with white wine of quality Macabeo and Chardonnay, natural juice of orange and lemon and a touch of vanilla.
Tasting Notes
The color of Lolea Brut No. 3 is pure and bright gold, with greenish tints and herbal and fruit scents. Green apple, cinnamon, and elderflower flavors provide a sense of maturity while still allowing him to be "playful." All of this culminates in an acidic and fresh taste, initially slightly sweet, with a thin and lasting bubble.
Food Pairing
This wine can be served by itself as an aperitif, or paired with light fish and seafood meals.

Grape Variety: Macabeo and Chardonnay
Country: Spain - Aragón