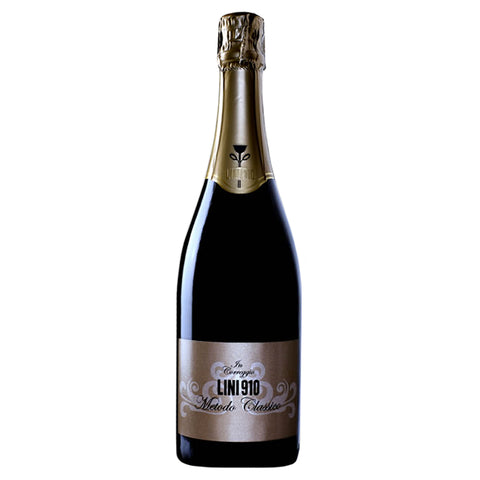 Lini 910 Metodo Classico Bianco 2016
24.800 JD
31 JD
you save 6.200 JD
The Lini Winery was founded here in Correggio, in the heart of the region of Emilia, by their great- grandfather Oreste in 1910, as you can clearly see on the labels. Much has changed in the wine world over the last 100 years, especially for Lambrusco, which is making a great comeback.
The Lini Winery has always distinguished itself with its range of Lambrusco and has put in years of hard work, research and oenological trials to develop the use of the Metodo Classico (as used in the production in Champagne) for Lambrusco.

Tasting Notes
Made from pinot noir grapes. Classic method. Brilliant straw yellow, with a fine and lively froth. Varied aromatic spectrum: yeasts in evidence, then white fruit, light roasting, tropical fruit and citrus. In the mouth it has an important structure, with a great balance between acidity and softness. Returns of pastry.
Food Pairing
Absolutely excellent paired as an aperitif, fish starters, fish dishes but also with white meats and more.