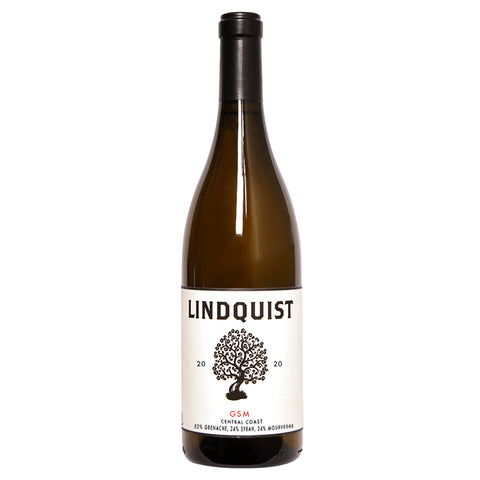 Lindquist GSM Central Coast 2020
A perfect American delivery of the classic Rhone blend of Grenache, Syrah and Mourvedre.
Tasting Notes
With that luscious, red fruit core, Grenache dominates this wine to a significant extent. The spice and earthiness of the Syrah and Mourvedre wonderfully complement the blend.
Food Pairing
A versatile wine for food matching, the GSM mix goes especially well with foods that feature Mediterranean seasonings like red pepper, sage, rosemary, and olives. Pizza and pasta are good pairings.

Grape Varieties: Grenache, Syrah and Mourvedre
Country: USA - Central Coast