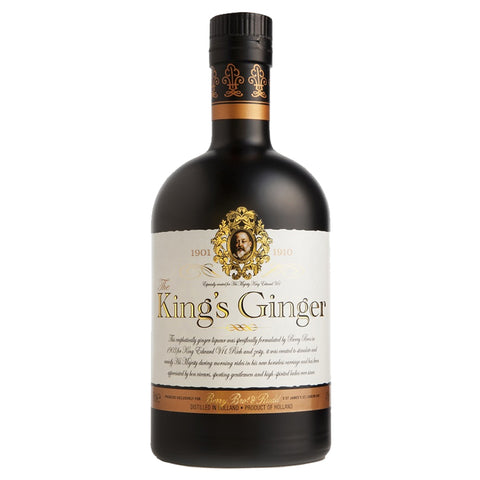 King's Ginger Liqueur
This unique liqueur became famous in the reign of King Edward VII when, at the request of the King's doctor, it was produced as a warming drink for His Majesty to take after winter morning rides in his new horseless carriage. The distinctive smooth ginger flavor is perfectly balanced by a pleasingly clean, dry finish.
Tasting Notes
Nose: The ginger aromas evolve, starting from ginger ale at first whiff, turning into ginger beer and then intense crystalised ginger. There's a hint of lemon sherbet in the background, too.
Palate: Sticky in texture with the ginger growing in intensity and the lemon becoming more curd-like in nature.
Finish: The fiery spice slowly dissipates, leaving a mouthcoating lemon sweetness.
Country: Netherlands
ABV: 41%