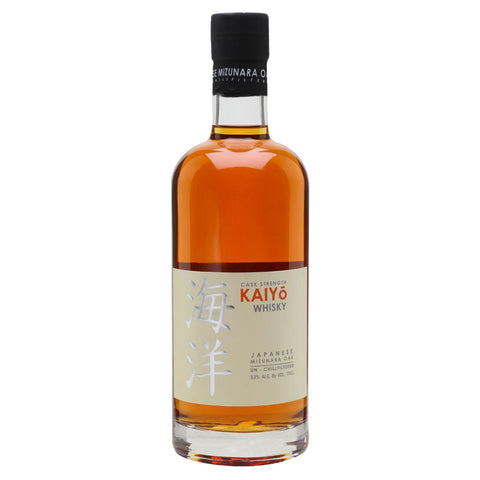 Kaiyo Cask Strength Blended Malt Japanese Whisky
This is cask strength edition of Kaiyo's Mizunara matured whisky. It's a rare beast, as there's not much Mizunara Japanese oak, and only a tiny amount gets turned into whisky casks. It's worth the effort, as it adds a distinctly Japanese edge to the whisky, layering on incense-laden spiciness. Kaiyo go even further, shipping their casks out to sea for months before bottling to give them a gentle rock on the waves, getting even more flavour out of the wood.
Tasting Notes
On the nose, spiced oak, fresh lemongrass and orange peel. Peppery at first on the palate, though soon enough wafts of buttery pastry, clove and espresso develop. Lingering peppercorn heat and a whisper of caraway on the finish.
Country: Japan
ABV: 53%