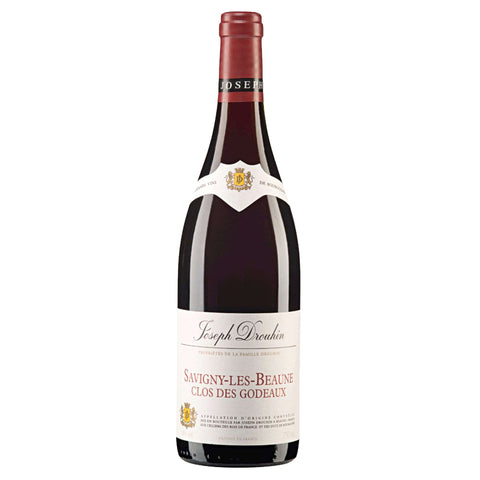 Joseph Drouhin Savigny-les Beaune Clos des Godeaux 2018
Domaine Joseph Drouhin is one of the oldest, most respected wine producers in the Burgundy region, established in Beaune by the enterprising Joseph Drouhin in 1880, at the tender age of just 22, when he took control of a merchant business which itself dated back to 1756. Joseph's sole focus was quality, and he invested heavily in his vineyards to ensure a supply of top quality fruit.
Tasting Notes
Supple and feminine wine with a ruby colour. Elegant nose of small red berries and flowers possibly suggesting roses and spices. On the palate, the wine offers a ravishing and subtile intensity of blackurrant and raspberry aromas lingering on spicy notes. The mouth remains supple, the silky tannins contributing to its delicate finesse.
Food Pairing
As its close neighbor, Pernand-Vergelesses, Savigny goes very well with the simplest cuisine or the typical bistro fare. It represents excellent value and should be sought after for its inimitable "goût de terroir".
Grape Variety: Pinot Noir
Country: Burgundy - France