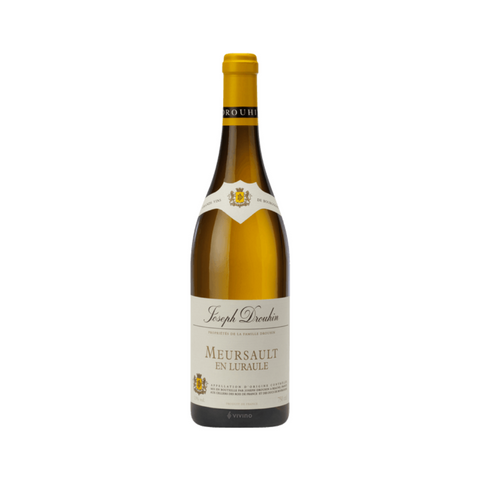 Joseph Drouhin Meursault En Luraule 2020
Ageing

Type: in barrels (25% in new oak).
Length: 12 to 15 months.
Origin of the wood: French oak forests.
Weathering of the wood: Joseph Drouhin insists on total control of the weathering for a period of 3 years, one of the contributing elements to the elegance of the wine.
Throughout the ageing process, decisions are taken only after careful tasting evaluation. The data obtained is then completed through technical analysis. As with every other Joseph Drouhin wine, absolute priority is given to the true expression of terroir and character of the vintage.
Tasting note by Véronique Boss-Drouhin
"A refined wine, appreciated all over the world. Pretty golden colour with a green glint. Nice palette of aromas: hazelnut, almond, butter and toasted bread, sometimes chamomile and hawthorn. On the palate, good balance, with great finesse and velvety texture. Rich and complex flavours. Long aftertaste".
Vintage

The 2020 whites are fruity with very beautiful acidities and offer a great aromatic complexity. Despite the hot temperatures of summer, they are well-balanced, supported by freshness. The premiers crus and grands crus are still ageing on lees, they take their time but undeniably gain in fullness, richness and aromatic complexity. We accompany them gently during this long process.
Serving
Temperature: 13°C (55°C).
Cellaring: 8 to 10 years.