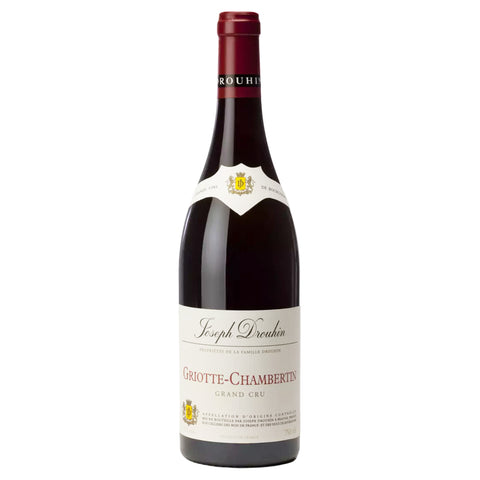 Joseph Drouhin Griottes-Chambertin Grand Cru 2020
Tasting note by Véronique Boss-Drouhin
"Tasting Griotte-Chambertin is always cause for reflexion: the aromas are complex and subtle, with hints of cherry liqueur, preserved cherry, fine leather, nutmeg. When the wine matures, there are hints of truffle and venison. The flavours are also arresting in their own way and the tannins, although present, are never aggressive or coarse. Long and persistent on the palate, with a glorious aftertaste".
Serving
Temperature: 16-18°C (61-65°F).
Cellaring: 5 to 30 years.