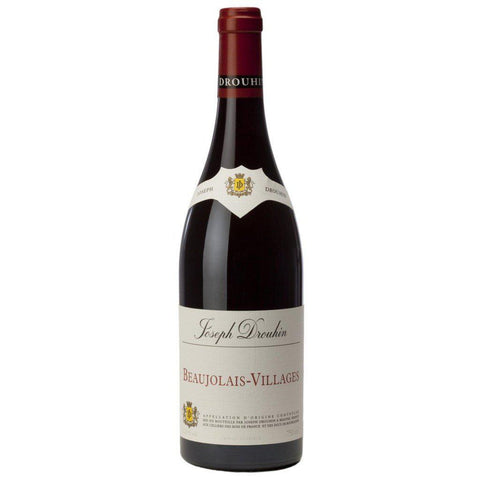 Joseph Drouhin Beaujolais-Villages 2021
Domaine Joseph Drouhin is one of the oldest, most respected wine producers in the Burgundy region, established in Beaune by the enterprising Joseph Drouhin in 1880, at the tender age of just 22, when he took control of a merchant business which itself dated back to 1756. Joseph's sole focus was quality, and he invested heavily in his vineyards to ensure a supply of top quality fruit.
2020 is a very attractive vintage which offers wines with deep and intense colours. Both the nose and mouth develop aromas reminiscent of black fruits such as blackberry, cherry, deliciously mingling with liquorice and spices. The wines show some richness and density giving a few years' ageing capacity to some appellations.
Tasting Notes
A truly convivial wine. Owing to the careful blending of various terroirs, the result is a wine of great charm. It has a lovely raspberry colour and a brilliant hue. The nose is both refined and intense, with notes of violet, peony and red fruit syrup. As you drink it, it feels fresh and silky. Both freshness and fruit remain for quite a long time on the palate.
Food Pairing
Beaujolais Villages is very versatile with all kinds of food, especially simple and flavorful dishes such as hors d'oeuvres, salads, pasta and pizza.
Grape Variety: Gamay
Country: Burgundy - France