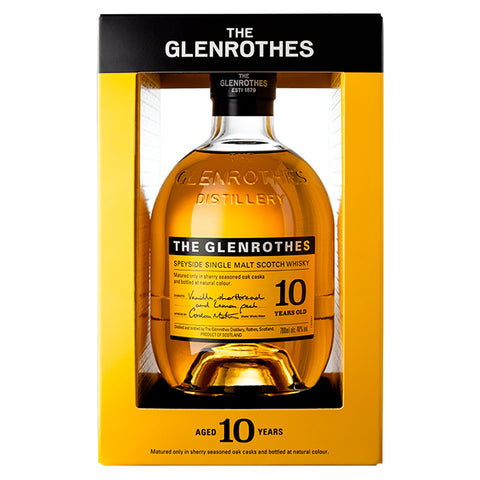 Glenrothes 10 Year Single Malt Scotch Whisky
The entry level expression from the Glenrothes Soleo Collection, named for the sun-drying process for grapes destined to become sherry in Jerez - so expect a focus on sherried deliciousness here. Eschewing the vintages that previously featured on Glenrothes bottlings, the majority of these releases feature an age statement. This one is a 10 year old expression, matured exclusively in sherry casks and boasting a sweet, fruity flavor profile.
Country: Speyside, Scotland.
ABV: 40%