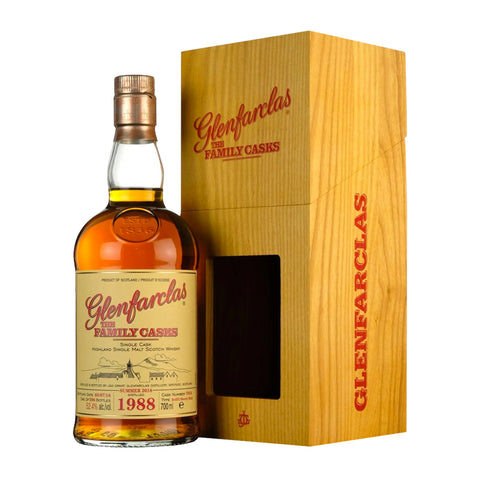 Glenfarclas 1988 Single Malt Scotch Whisky
A brilliant 1988 vintage Glenfarclas single cask bottling aged in a refill sherry butt.
Tasting Notes
Auburn in colour, the nose offers a lush fruity sherry profile with dozens of different home-grown and exotic fruits in a tasty vine stew with some sugars and honeys added together with fine spices and shy herbs. On the palate, it is bold and much more spicy than the nose. It is nicely layered with all three sherry, malt and woods in a fine balance throughout all layers. The finish is long but adds no new impressions - it just extends the delicious taste into eternity what is very enjoyable.
Country: Highland - Scotland
ABV: 52.4%