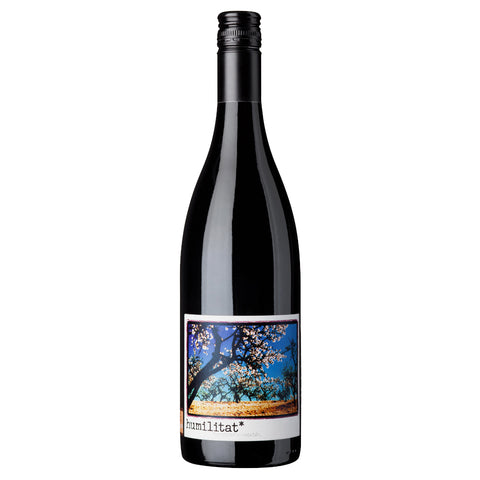 Franck Massard Humilitat 2017
Top sommelier-turned-winemaker, Mr. Massard is shaking up the little-known region of Montsant. Using modern winemaking methods, Franck's taking this wine region into a new stratosphere of quality.
Humilitat was handcrafted to reflect the essence of Priorat. This small but renowned red winemaking region located just south of Barcelona produces bold red wines. Priorat is a tiny mountainous region, rugged and dry, pretty much unsuitable for any other crop, except for wine grapes and olive
Tasting Notes
This specific vintage has appealing spicy aromas like clove and curry, aromatic herbs and red fruit. It has a very good structure and is aromatically complex with a hint of eucalyptus that provides to the wine an intense freshness. Intense and refreshing acidity with a firm but also fine and mature tannin structure gives this wine a very rewarding taste.
Food Pairing
Grilled meats and vegetables.
Awards
Humilitat 2014: IWC (International Wine Challenge Awards) 2018 - Silver medal.
Grape Variety: Grenache, Carignan

Country: Priorat - Spain