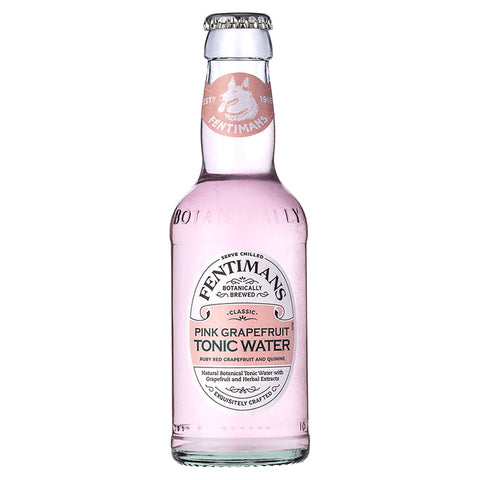 Fentimans Pink Grapefruit Tonic Water
Made with ruby red grapefruit and quinine for a tonic that is refreshingly dry and crisp. Mix with Gin or Vodka for a refreshing and zesty long drink. No artificial sweeteners, flavourings or preservatives.
The grapefruit is a subtropical citrus tree known for its relatively sour and somewhat bitter fruit. Grapefruit is 92 percent water and a great source of vitamin C and vitamin A. They use Ruby Red Grapefruits in our Pink Grapefruit Tonic Water to add a bitter sweet depth of flavour.
Country: United Kingdom
200ml