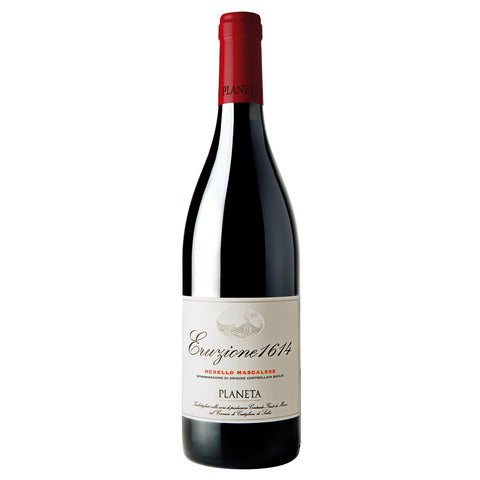 2011 Eruzione 1614 Nerello Mascalese
For five centuries and seventeen generations, the Planeta family has been involved in the Sicilian agricultural sector. Their work on the island has contributed to the revitalization of Sicilian winemaking, now one of the most dynamic and sought-after viticultural regions in the world.
A constellation of eruption mark the vulcano's history, and the shape it took over time. The eruption of 1614 is legendary for being the longest in history, lasting ten years. The vines used to make this wine actually grow on this lava flow. Nerello Mascalese, and a small amount of Nerello Cappuccio, is cultivated on high altitude black soils and aged in 25 and 36 hl oak barrels for approximately 14 months, resulting in a wine of intense aromas of sour cherry, cherry and beeswax with an elegant structure.
Tasting Notes
Luminous and transparent ruby red color. On the nose, red fruit preserved in spirits, rose, oriental spices and beeswax. Typical tannins of Nerello Mascalese on the palate tempered by aging in wood.
Food Pairing
Initially timid, the wine has an unexpected strength and determination. It is appropriate for food without frontiers, and triumphs with its refinement and elegance.
Grape Variety: Nerello Mascalese
Country: Sicily - Italy