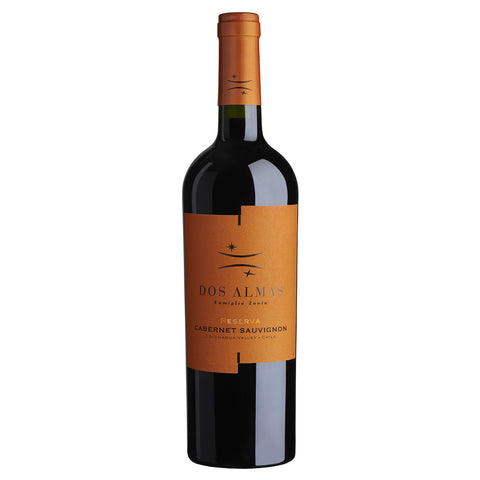 Dos Almas Cabernet Sauvignon Reserva 2016 Chile
Intense, bold, fresh, the Dos Almas Cabernet Sauvignon Reserva from the Colchagua valley is the result of years of excellence in winemaking. It is the exceptional quality of these coastal slopes that drove the Zonin family all the way from Italy to Chile. The result: a balanced wine aged to perfection.
Aromas of red fruits, spice and cassis, the wine is balanced by a freshness on the palate. Will accompany your winter dishes such as red meats, hearty and spicy foods, and your cheese platters.