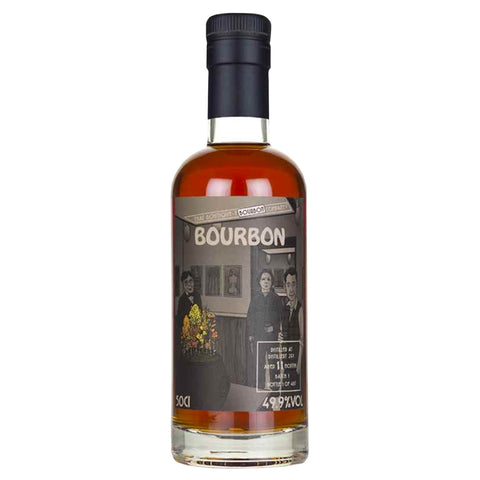 Distillery 291 11 Month American Bourbon TBWC
That Boutique-y Bourbon Company did what it does best by independently bottling this 11-month-old bourbon, produced by the Distillery 291 in Colorado, USA. Each whisky Distillery 291 makes features a unique Colorado twist from a proprietary process the brand has termed the El Paso County Process, which takes the stillage of IPA beer and adds it to the mash. This bourbon was also cut clean Rocky Mountain water and matured in virgin, heavy charred, American white oak barrels for just 11 months. The unnerving 1920s themed label features famed American artist Man Ray, gallery owner Alfred Stieglitz and a terrifyingly familiar Halloween face. There is a tiny Aspen tree there to bring some color, at least.
Batch 1 is a release of 467 bottles.
'That Boutique-y Whisky Company' bottles single malts, single grains and bourbons from a variety of renowned distilleries as well as producing award-winning blended malts and blends. These whiskies are adorned with cultish graphic novel-style labels.
Tasting Notes
Nose: Sandalwood, buttered corn and earthy vanilla at first. Then there's burnt sugar, browning apples and salted caramel. Cola cubes, honeycomb and dusty oak develop with time.
Palate: Rasping spice bursts to life, predominantly with peppery oak and drying nutmeg. Butterscotch and sweeter vanilla temper matters. There's a subtle bitter lemon note there too.
Finish: Salted cashews and soda bread. Very impressive depth and character in a bourbon so young.

Country: USA

ABV: 49.9%