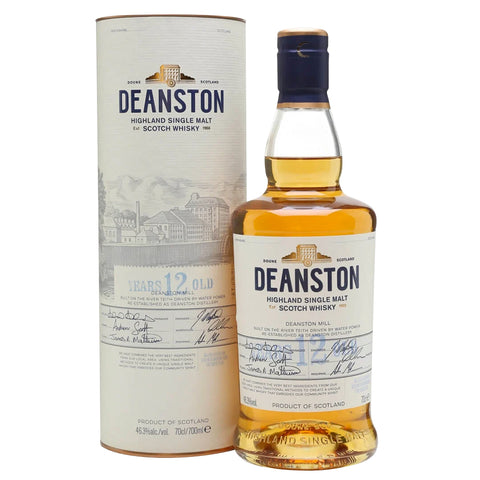 Deanston 12 Year Single Malt Scotch Whisky
The new, relaunched 12 year old, this single malt has been bottled at a slightly higher proof, negating the necessity for chill-filtration and as such retaining more of its original charm. A lovely dram from the Deanston distillery.
Tasting Notes
Nose: Light, cereals, zesty orange marmalade. Barley.
Palate: Soft, nutty, caramel. Touch of salinity. Oak.
Finish: Soft, quite abrupt, caramel.
Country: Highland, Scotland
ABV: 46.3%