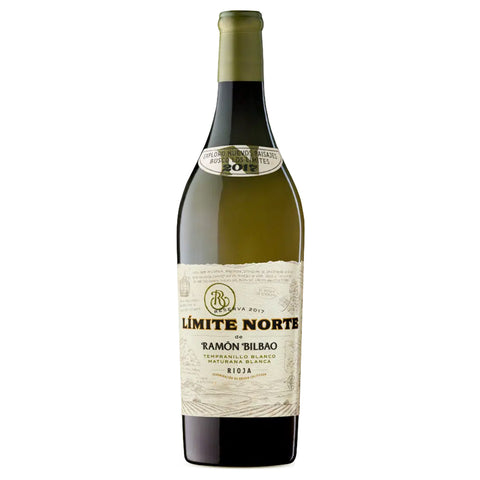 Ramon Bilbao Limite Norte 2018
Made by grapes grown in Cuzcurrita at an elevation of 450 meters, with a north-south exposure and an extreme continental climate that retains the white wine's acidity and freshness.
Tasting Notes
Clear and vivid pale yellow color. On the nose, it has a medium strength, with citrus scents (lime zest), stone fruit, touches of white blossom, and delicate barrel and tertiary characteristics. The palate is light, with good acidity and nice tannins. A pleasant, well-balanced white wine with a lingering finish.
Food Pairing
Best with white meat, game, creamy cheeses such as gorgonzola, and oily or white seafood.

Grape Variety: Maturana Blanca and Tempranillo Blanco
Country: Spain - Rioja