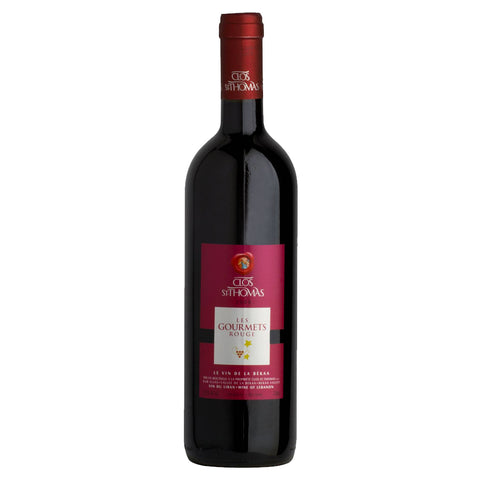 Clos St. Thomas Les Gourmet Rouge 2019
One of the greatest lebanese wines available even if it's regarded as an entry-level wine.
Tasting Notes
Cardinal red with purple undertones. Rich nose with notes of toasted aromas, ink, spices, and coniferous scents (eucalyptus and pine). An excellent wine with a powerful and deep personality. Silky smooth tannins.
Food Pairing
Pair with red meats and traditional Lebanese meat based recipes.

Grape Varieties: Grenache, Syrah and Mourvedre
Country: Lebanon - Bekaa Valley