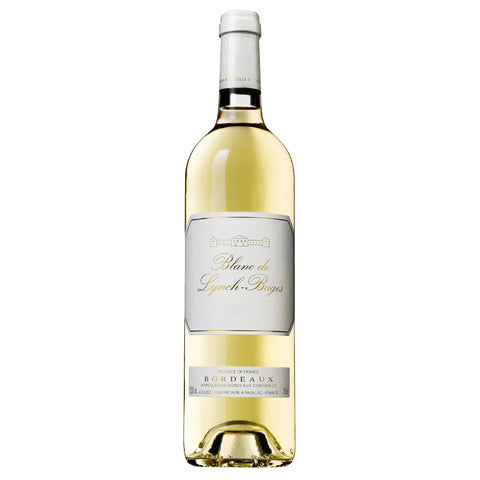 Chateau Lynch Bages Blanc de Lynch Bages 2019
From one of Bordeaux's most prestigious red wine estates comes this extremely limited Bordeaux Blanc produced from eight parcels of the historical Lynch Bages terroir in Pauillac. What started out as a two barrel experiment to share with friends back in 1978 became a full-fledged wine in 1990 with the introduction of this Bordeaux Blanc Sec.
Stylistically Bordeaux Blanc veers in one of two directions: light and fruity or rich and creamy. This bottling, which has gone through some oak ageing, decidedly falls into the rich and creamy camp. Based on Sauvignon Blanc, Semillon and a small amount of Muscadelle, this wine will stop you in your tracks with its arresting, multifaceted aromatics.
Tasting Notes
It swirls to life with notions of pineapple, passion fruit and honeysuckle followed by hints of jasmine and coriander. On the palate it is a full-bodied affair, with all those opulent fruit flavors backed up by a saline edge and rocky minerality.
Food Pairing
This is one of the great white wines of Bordeaux. Due to its weight and texture it should be enjoyed with robust flavors. Try it with roasted chicken, pork chops and veal cutlets. It is well suited to creamy dishes like risotto, butter-based sauces and mildly spiced curries. Don't be afraid to try it with spring favorites asparagus, peas and fresh herbs, too.
Grape Variety: Sauvignon Blanc
Country: Bordeaux - France