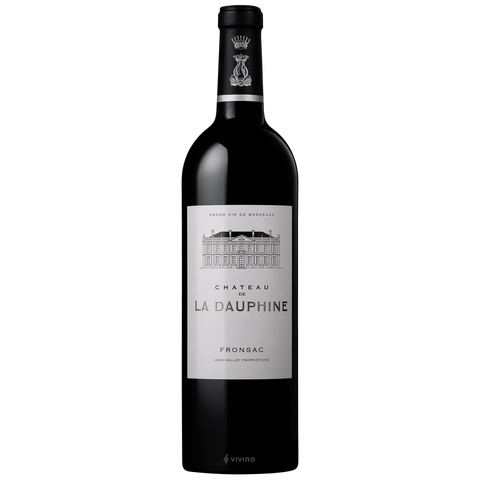 Château de la Dauphine Fronsac 2016
The château was built between 1744 and 1750 by Jean-Baptiste de Richon, a lawyer at the Parliament of Paris, and a Civil and Criminal Judge in the Duchy of Fronsac. Shortly after its construction, Maria Josepha of Saxony, the Dauphine of France (the wife of Louis-Ferdinand of France, who, as the son of Louis XV, was the Dauphin), and mother of several of the last Kings of France (including Louis XVI) stayed at the château for a few days. This event contributed to the property's reputation, which was named in memory of the Princess's visit.
Tasting Notes
Deep-crimson colour. The nose is open, presenting ripe strawberry and cherry notes. On the palate, a wellrounded wine, with fruits and spices. This wine has a beautiful potential of ageing as it is one of the greatest vintages of Bordeaux

Food Pairing
Lamb with an honey sauce, sliced beef with morels.
Grape Variety: Cabernet Franc
Country: Bordeaux - France