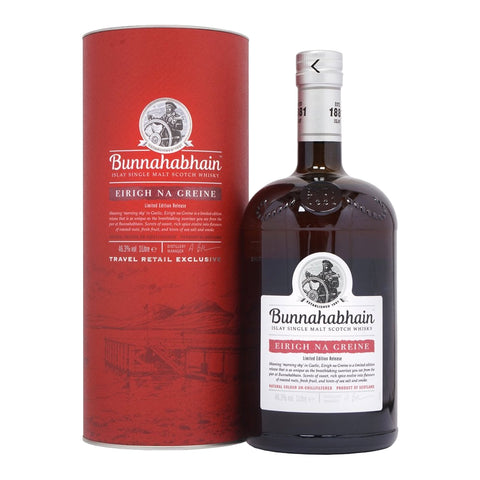 Bunnahabhain Eirigh Na Greine Single Malt Scotch Whisky
Bunnahabhain's Eirigh Na Greine was originally released for the Travel Retail market, with its name meaning 'Morning Sky' in Gaelic. A portion of this single malt was matured in red wine casks, resulting in juicy berry notes throughout, blending well with the wafts of sea salt and orchard fruit.
Tasting Notes
On the nose, toasted sugar, vanilla, raspberries and a little honey. On the palate, apricot, sea salt, black pepper, more wine cask-influence berry sweetness. Smoky and quite a long finish, a little bit spicy, too.
Country: Islay - Scotland
ABV: 46.3%