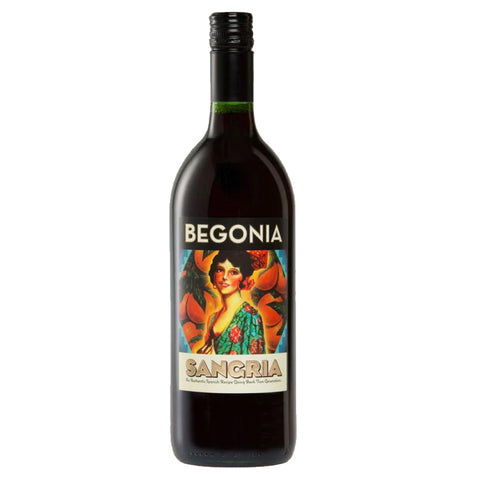 Begonia Sangria Tinta
Begonia Sangria Tinta is a delicious red wine based blend produced from the finest grapes, spices and natural fruit essences from the Iberian Peninsula, using a family recipe going back two generations. Begonia is one of the few premium sangrias produced in Spain. All of its ingredients are natural. Monastrell and Bobal grapes are ripened in the rugged vineyards in Yecla Spain, and blended with Azahar flowers, a mix of traditional Mediterranean spice and herbs, and the essences of real Valencia oranges. The fruit flavors come from a natural extraction process without any chemically-induced flavoring. Lastly, this sangria is not pasteurized, allowing its flavor to be more apparent and fresh. Most sangrias produced in Spain are bottled in the 750 ml, but Begonia comes in 1 liter bottle. The result is an authentic Sangria that captures the spirit of the Spanish summer which can be enjoyed anytime of the year.
Tasting Notes
Begonia is a premium sangria fashioned to display the bright orange citrus flavors of the Mediterranean. All its ingredients are natural and of high quality. It exhibits bright citrus aromas and fresh red berry flavors. It is smooth and delicious!
Food Pairing
Perfect drink for all fun occasions! Enjoy Begonia Sangria chilled, poured over ice and/or garnished with fruit.
Awards
Tasting Panel Magazine 90 Points
Country: Murcia - Spain