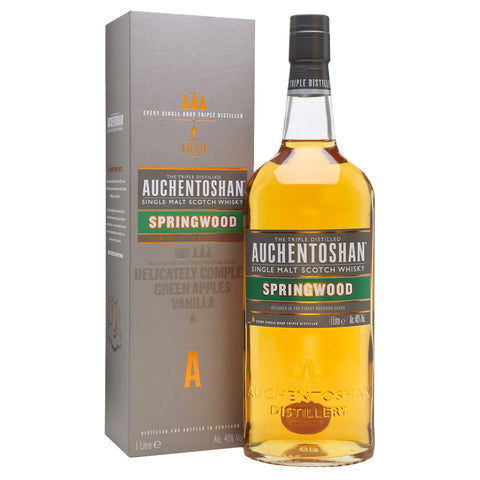 Auchentoshan Springwood Single Malt Scotch Whisky
Auchentoshan's Springwood expression, which spends its maturation resting in American oak bourbon casks, was released for travel retail. Rich in vanilla and orange, this is a flavoursome Lowland single malt, from a top distillery that triple distils its whisky.
Tasting Notes
On the nose, light and fragrant with classic bourbon-cask vanilla and honey, with hints of orange oil shining through. Chocolatey on the palate, with continued vanilla fudge and citrus peels. A rather refreshing palate of lemon and orange on the finish.
Country: Lowland - Scotland
ABV: 40%