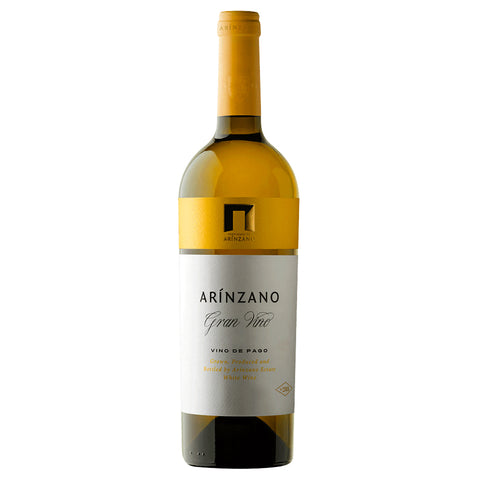 Arínzano Gran Vino Blanco 2010
Grapes have been grown in this region of Northern Spain  since the 11 century. Arinzano is the first winery in this area to by awarded Spains highest quality classification of Vinos de Pago. This is their top cuvee selected from a double selection of Chardonnay grapes and aged for 11 months in French oak barrels. It displays the elegance and complexity of the soil and climate of the Pago de Arinzano estate. Hints of citrus fruits combine with mineral notes, dry fruits and brioche, creamy and lingering on the palate with exceptional length and balance.

Tasting Notes
golden colour. floral nose. juicy apple palate and spicy acidity. rich integrated oak. gapped length but still youthful.