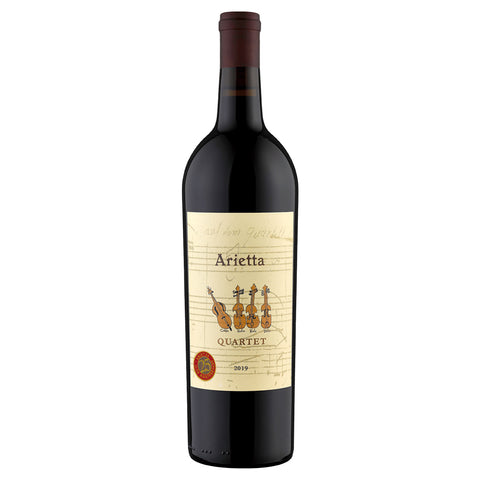 Arietta - Quartet 2019
This superb wine is a beautiful and balanced blend of the classic red grapes: Cabernet Sauvignon, Merlot, Cabernet Franc, and Petit Verdot.
Tasting Notes
The Red Blend Quartet is a treat to taste right now since it is ripe, juicy, and upfront. In this delicious red mix from Arietta, black cherry, plum, mocha, chocolate, spice, and licorice are prominent. The aftertaste is energized by red fruit and bright floral aromas.
Food Pairing
Pair with beef, lamb, game meat like venison, and poultry dishes.

Grape Varieties: Cabernet Sauvignon, Merlot, Cabernet Franc and Petit Verdot
Country: USA - Napa Valley